Full Stack QA
You might have heard about Full stack developers who mastered creating the front-end and back-end of a website or an application using the latest technology. However, it is ideal for you to know what a full-stack QA engineer is. It is a professional who tests all aspects of software using different technology. Now, you might be considering which institute you should join for the full-stack QA course to fast-forward your career. CodeSquadz, a leading IT training institute, provides this course to grow the student's career under the guidance of an industry expert with a career-focused curriculum.

What do Full Stack QA Engineers really do?
A QA engineer needs to have more technical knowledge to understand the overall functionality of a website or an application. This technical knowledge will help you understand the problems which a software development team might face while developing that software.

Moreover, these Engineers also have to work in documentation creation and forming the users' stories from a project. In addition, generating sensible test scenarios and cases.

These engineers are responsible for taking care of all changes in the development cycle of a website or an application. Also, the engineer needs to ensure that these changes are correctly implemented.
What is a Full Stack QA Course?
Staying up-to-date with the latest technology is crucial, especially for a student willing to kick-start their IT career. Every organization is looking to hire the best and most multi-skilled professional. It is evident that the full stack QA skills should enable you to thoroughly test and find any technical error in the functionality of a business. Our course aims at that so that anyone can commence a career in IT using the latest skills and training in IT.
Things Covered in Our Course of Full Stack QA
Many students and working professionals want to master full stack QA skills. These skills are important for them to ensure their growth in the IT sector. This course has a well-designed and career-oriented curriculum focussing on enhancing your QA skills.
Manual Testing - Agile with Project

Advanced Selenium with Project

Java & SQL

Database and Mobile Testing

APE/ Web Services Testing

Java & SQL chat

Placement Training Program (PTP)
For more details, kindly download our complete course syllabus to know more about it.
Trainer Profile of full stack QA
Certified trainer with years of experience.

Work with exceptional communication & management skills.

Train students on the live projects.

Possess comprehensive theoretical and practical knowledge.

Students can clear their doubts in both online and offline classes.

Trainer will also help students to learn important concepts that help in interviews.

Effectively solve the problem of students using his technical abilities.
Full stack QA certification
CodeSquadz is popular to level up the career of the students as a full stack QA engineer. Here, all students will get an opportunity to learn both online and offline modes. Moreover, every student will be able to master theoretical as well as practical knowledge in this rapidly changing competitive age.
Helpful Frequently Asked Questions (FAQs)
Why Full Stack QA skills are essential for every software engineer?
+
How CodeSqudz's full stack QA course will help a student?
+
What are the benefits of a QA certification course?
+
Can I attend a demo session before enrolling in the full stack QA course?
+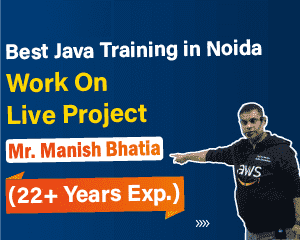 You will Get:
Live Project Training
Problem Solving Session
IT Company Exp. Certificate
Knowledge of AWS
Placement Assistance
24x7 Support