6 Weeks Industrial Training
6 Weeks Industrial Training
Additional details about 6 weeks of industrial training!
Indeed, industrial training is a vital factor in kick-starting your career, especially in IT. Thus, multiple students are enthusiastic and searching for opportunities helpful to push their careers toward success. However, a significant hurdle is a need for better opportunities.

These students get training entirely irrelevant to the profile in which they desire to make their career. The primary cause of this problem is the incapacity of major educational institutes as they focus only on providing education.
These students need to learn new-age IT skills and know how to apply them. However, students don't need to worry anymore as the days of worries are gone because CodeSquadz provides 6-week summer industrial training at an affordable price.

Here is the good news, the collaboration between CodeSquadz and Mr. Manish Bhatia offers industrial training in an IT company. With live projects, you will get comprehensive training that helps the student kick-start their career and prepare to face real-time challenges. It ensures the professional growth of your career without any obstacles.
Which courses are included in this industrial training program?
Our summer industrial training comes with many benefits that significantly contribute to the professional development of a career. Many notable and in-demand courses are covered in this industrial training program. It includes JAVA, PHP, Python, AI/ML, Digital Marketing, Android, Testing, MEAN and MERN. Now, we should get more details about these courses from here
JAVA
Java is a programming language used on a wide scale as it is a high-level & object-oriented language. This language is wide and can be learned by bifurcating it into two significant portions [Core Java (JESE) and Advance Java (JEE)]. Core Java (J2SE) represents basic concepts of Java programming. In comparison, Advance Java (JEE) is vital as advanced technology is used to develop online applications.

MEAN
MEAN is a famous technology stack for web app development (front end & back end). This JS-based framework is helpful in developing web & hybrid mobile apps. It has an MVC architecture that is ideal for quick app development. Moreover, it has those tools & plugins to ensure easy development of an application. It includes 4 components, MongoDB, Express.js, Angular.js, and Node.js.

MERN

MERN Stack is a common alternative to the MEAN stack. A developer can use React.js for front-end development, including MongoDB, Express.js, and Node.js. It is helpful because it simplifies and makes the software development process hassle-free. In addition, its function includes a virtual DOM to increase the app's performance.
Python
Python is one of the most high-level and interpreted programming languages, designed to make developers easily read and write code. Moreover, its maintenance is also useful for developers and businesses alike. It is helpful in web development, data science, ML, and AI.
Digital Marketing
Digital marketing is promoting a product or service through a digital medium. This digital medium includes websites, social media, email, mobile apps, and other digital platforms. Compared to traditional marketing, digital marketing is more cost effective and provides more ROI.
What will you gain from this 6-week industrial training program?
This corporate industrial training will benefit you as you will learn remarkable skills essential for any IT professional. You will attain learning via this summer industrial training program.

Helpful Frequently Asked Questions (FAQs)
Helpful Frequently Asked Questions (FAQs)
What is a corporate training program in an IT company?
+
Why does every enterprise provide importance to corporate training?
+
What makes CodeSquadz summer industrial training important?
+
What courses are covered under CodeSquadz's summer industrial training program?
+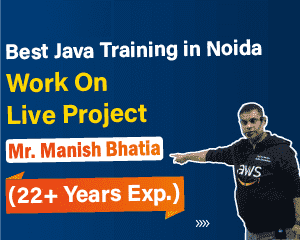 You will Get:
Live Project Training
Problem Solving Session
IT Company Exp. Certificate
Knowledge of AWS
Placement Assistance
24x7 Support